An evening with Sir Vernon Bogdanor, chaired by the Provost
We are looking forward to welcoming the Taberdars' Society for an evening with Honorary Fellow Professor Sir Vernon Bogdanor (PPE, 1961), one of Britain's foremost constitutional experts.
Join us for the Taberdars' Society London Reception on Thursday 19 October at the Oxford and Cambridge Club. Sir Vernon will be talking about his latest book, The Strange Survival of Liberal Britain: Politics and Power before the First World War, which examines the 20 turbulent years before the outbreak of the First World War and their continuing impact today.
Sir Vernon is a political scientist, historian, and research professor at the Institute for Contemporary British History, King's College London. He is also Emeritus Professor of Politics and Government at the University of Oxford and an Emeritus Fellow of Brasenose College, Oxford.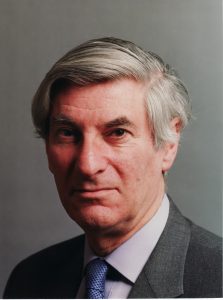 Event programme
18:00 Welcome and refreshments at the Oxford and Cambridge Club – Princess Marie Louise Room.
18:30 The Strange Survival of Liberal Britain talk by Sir Vernon Bogdanor followed by a discussion with the Provost, Dr Claire Craig.
19:30 Drinks reception in the Drawing Room.
21:00 Close of event.
Invitations have been sent to members of the Taberdars' Society by email and letter. Please contact Catherine House if you would like to attend but have not received an invitation.
The Taberdars' Society brings together Old Members and Friends of the College who have pledged to leave a gift to Queen's in their wills. We are always delighted to welcome new members. If you would like to know more about giving a gift in your will, please contact Catherine House.