Celebrating 400 years of the publication of Shakespeare's First Folio
The First Folio of Shakespeare's plays is one of the most famous books in the world. This year, the College is celebrating the 400th anniversary of its publication with a series of events.
Published seven years after Shakespeare's death and called the 'folio' on account of the size of its pages (e.g. a full-sized sheet folded in half), Mr. William Shakespeares Comedies, Histories, & Tragedies, was the first printed collection of 36 of Shakespeare's plays. Without it, 18 of his plays, including Macbeth, Julius Caesar and The Tempest, might have been lost.
It is a special anniversary for the College, as we are fortunate to hold the first four editions of Shakespeare's Folio (dating from 1623, 1632, 1664, and 1685). The College's First Folio also has particular significance, as it was owned by the great Shakespearean actor and theatre manager, David Garrick (1717-1779). It is also one of only six known Folios to contain uncorrected printers' proof-sheets.
Find out more about the College's Folio and details of events on these pages.
To the Great Variety of Readers: Shakespeare Translation Symposium – 9th March
This symposium celebrates the multiplicity of Shakespeare's plays outside of English.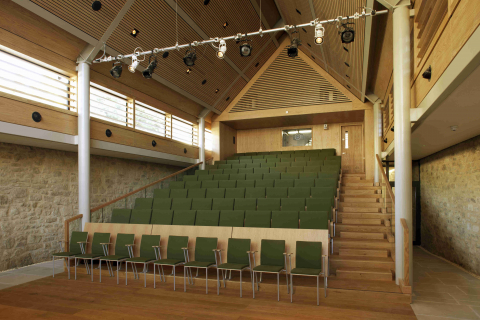 The Folio on Display – 23rd April
On Sunday, 23 April, the Folio will be on public display in the College (11am-4pm), marking the start of the wider Folio Season organised by Folio 400.