As part of the University's ongoing commitment to engage with schools, a programme has been developed to simplify communication with all schools in the United Kingdom. Each Local Authority is linked to an Oxford College to ensure that every school in the country has a first point of contact within the University.
Our Link Regions
Our link regions are Lewisham and Sutton (London), Blackburn with Darwen, Blackpool, Cumbria and Lancashire. The Queen's College was founded in 1341 to bring students from the North West of England to Oxford. We are proud to be continuing that tradition today!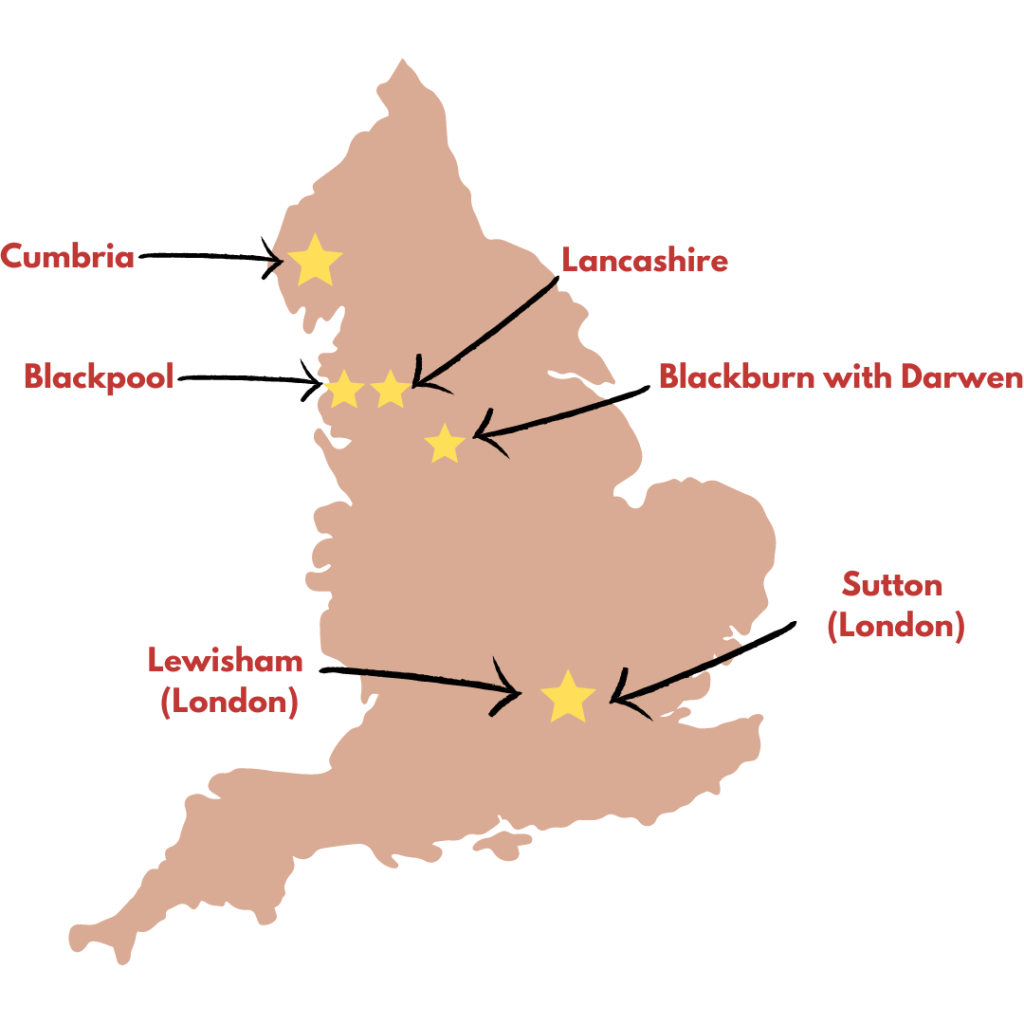 If you'd like to join our Access and Outreach mailing list, please click the button below.
Our outreach initiatives
We have a multitude of outreach programmes and initiatives that we run here at The Queen's College. Below is a list of all of the programmes we are currently offering, as well as information about school visits.
If you think you are eligible for one of these programmes and would like to be involved or find out more about them, please email our Access Officer, Molly, at schools.liaison@queens.ox.ac.uk. You can also follow us on Instagram @queensoxaccess to keep up-to-date with our outreach work!