Many of our researchers are tackling the global issues of climate change and sustainability in efforts to be part of the solution. For example, we have been home to people working on prolonging the life of rechargeable batteries; improving the efficiency of rice crops to meet the food demands of a growing population; and increasing the survival chances of declining species.
We are also deeply committed to making local changes within the College community. For example, we have a Carbon Committee to work on a carbon policy and a series of carbon commitments. We have also worked to receive Fairtrade accreditation, established a working group on food to support environmental sustainability, and put sustainable considerations at the forefront of a recently commissioned 'masterplan' to assess the use of the College's buildings over the next few years.
Dining Right
Dining Right is a programme of meals and discussions featuring innovative guest chefs that forms part of a wider College initiative to explore the College's food systems. This initiative, Sustainable Food at Queen's, is considering four separate recommendations from the College's Governing Body. The first recommendation is that the College investigate ways in which it can purchase and prepare food which consists of increasing consumption of plant-based foods and substantially reducing consumption of animal source foods.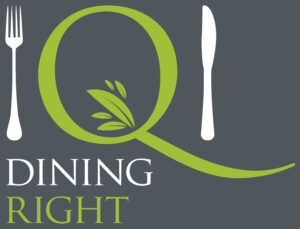 The second recommendation is that the College seek to purchase a diverse range of nutritious foods from biodiversity-enhancing food production systems. The third recommendation is that the College consider purchasing sustainably produced and harvested food and the fourth recommendation is that the College aim to cut its food waste as much as possible.
In the academic year 2021-22, the College was host to three incredible guest chefs, each bringing their own particular expertise and passion to the College kitchen: Asma Khan, Chantelle Nicholson, and Douglas McMaster.
Green Impact
Green Impact is a nationwide sustainability and social responsibility engagement and reward scheme. Teams of staff from any department, building or college across the University of Oxford can take part. The College was delighted to be awarded Gold in its first year of participating in Green Impact. We also won the highly commended best newcomer award and look forward to building on this success.

Any student can become a member of the College's Green Impact team. We work on a number of different areas to improve the College's green credentials. The key areas are listed below:
Biodiversity and community
Catering and events
Embedding and communication
Energy
Grounds
Procurement
Travel
Waste and recycling
Water
Fairtrade accreditation
In November 2017, the College's Governing Body agreed to use Fairtrade products wherever possible, and to seek accreditation from the Fairtrade Foundation. The College became Fairtrade accredited in 2018. In order to demonstrate and continue our Fairtrade commitment, where possible, the College will make Fairtrade products available, serve Fairtrade products at College meetings and events, and host events to educate members of College about Fairtrade.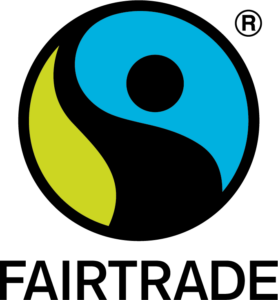 Every February the College participates in Fairtrade Fortnight to raise awareness of the ongoing fight for improvements in producers' livelihoods and the challenges farmers face in the shadow of the climate crisis.
In 2020, we were delighted to be one of five colleges included in Oxford's Fairtrade University and College Award​.