On Saturday 3 June 2023, secondary pupils from Oxfordshire joined the award-winning writers and translators Aoko Matsuda and Polly Barton for a Creative Workshop at the Taylor Institution Library as part of their Joint Translation Residency at the Queen's College Translation Exchange.
The workshop was one of four public events which took place across ten days in June 2023, when the Translation Exchange welcomed the Japanese writer Aoko Matsuda to Oxford to take part in a joint translation residency with her translator, The Queen's College 2022/23 Translator-in-Residence Polly Barton.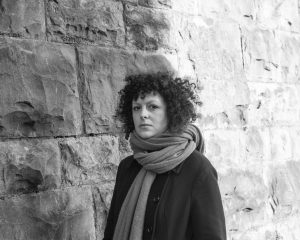 The joint residency was the culmination of Polly's year at Queen's, during which she delivered a programme of events around the theme of "The Visible Translator". A critically-acclaimed translator of Japanese literature and non-fiction, Polly's events were designed to make processes of translation visible, accessible, and interactive for new audiences across the University and the city. From research seminars, Translation Masterclasses and workshops for graduate students at the Ashmolean Museum, to "Translating Comics" workshops at Cheney School and a live translation duel at Oxford Literary Festival, the residency showcased the vibrancy and creativity of translation and international literary culture.
By inviting Aoko Matsuda to Oxford to take part in events with Polly, audiences were able to hear directly from both author and translator, and learn more about contemporary Japanese literature and culture. Telling Japanese Ghost Stories, a creative workshop for young people, drew inspiration from Aoko Matsuda's award-winning short story collection Where the Wild Ladies Are – translated by Polly Barton – which was selected as one of the 10 Best Fiction Books of 2020 by TIME, and won and World Fantasy Award for Best Collection in 2021.
Where the Wild Ladies Are is a collection of feminist retellings of traditional Japanese ghost stories, folklore and yōkai tales. Unlike in the UK, where ghosts are associated with cold, dark nights and Halloween, in Japan, summer is the season for scary stories. During the Buddhist festival of Obon, which takes place in mid-August, it is believed that spirits from the afterlife return to roam the Earth. Traditionally, Japanese ghost stories are told around this festival, when the chills that run down your spine also provide relief from the intense summer heat.
Unlike in the UK, where ghosts are associated with cold, dark nights and Halloween, in Japan, summer is the season for scary stories.
The creative workshop invited participants to take part in this summer tradition. In the Taylor Library, with the curtains drawn, the residents read aloud excerpts from Where the Wild Ladies Are in a traditional ghost story circle. However, even in the darkened room, it quickly became clear that Matsuda's ghostly tales were not your typical scary stories. The stories were funny, clever, feisty, heart-warming – and certainly not average, terrifying tales of ghosts and monsters.
Why did the writer decide to subvert some of Japan's most well-known ghost stories? Matsuda explained that, having heard and read many traditional Japanese folk and yōkai tales as a child, she had always been disappointed by the fates of these stories' female protagonists. Her collection addresses the mistreatment of these women – both dead and alive – by rewriting their stories to give them the ending, or the voice, that they deserve.
And how about the translating the stories? Polly explained that it was sometimes challenging to translate Matsuda's collection, given that English-speaking audiences would likely be unfamiliar with the original ghost tales. To deal with this, Polly decided to include some short introductions to some of Matsuda's stories, briefly outlining the content of their traditional counterparts. Providing context for the reader, without interrupting the feel and flow of the original text, is one of the tricky balancing acts that literary translators have to contend with.
Then it was over to the participants. Using what they had learnt about Matsuda's collection, they were tasked with writing an original story that turned the typical ghost story on its head. They could either write a scary story about something entirely ordinary – think biscuit tins, sports day, a new pair of jeans – or an entirely un-scary story about something that would ordinarily be considered scary – ghosts, monsters, vampires, you name it.
The workshop really opened my eyes, helped me improve my creative writing skills and made me realise just how much I enjoy creative writing.

Workshop participant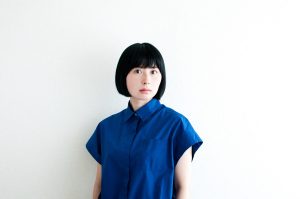 After taking some time to write, the group came back together to share their stories in the ghost story circle. The work produced by the participants was fantastic, and both the residents were incredibly impressed (and sometimes even a little scared!). The workshop ended with a Q&A session, covering topics including writing and translating as potential careers, studying languages at school and university, and how to practise your own creative writing.
The workshop aimed to allow young people to learn more about Japanese literature, culture, and literary translation, as well as provide an opportunity to speak directly with professional writers and translators, and create a space to get creative and experiment with their own writing. One participant said that they "learnt so much about Japanese culture and ghost story literature"; another enjoyed being able "to ask questions on language careers as well as talking to an author about her writing inspiration".
I found this workshop very insightful and a great opportunity to be creative in a way that I wouldn't normally be. Everyone was very welcoming and friendly. I would definitely come again to experiences similar to this. I learnt a lot and had a lovely time.

Workshop participant
The other events held as part of the joint residency were also a great success. The programme began with a sold-out talk and Q&A about Where the Wild Ladies Are at Daunt Books Summertown, in which the audience heard from the residents about their experiences writing and translating the collection. On Wednesday 7 June, Pembroke College hosted the residents for a panel discussion titled "Feminist Praxis in Writing, Translating and Publishing", which was led by Dr Juliana Buriticá Alzate, Lecturer in Contemporary Japanese Literature at the University of Oxford. The final event of the residency was a beginners Japanese Translation Workshop at Oxford Translation Day 2023, hosted by the OCCT, in which Japanese speakers and non-Japanese speakers alike translated a short story from Matsuda's collection The Woman Dies, whose title story was shortlisted for the Shirley Jackson Award in 2019.
As part of the joint residency, The Queen's College Library also held a small exhibition, showcasing books and translations by Polly Barton and Aoko Matsuda, and suggesting some related titles for those who had enjoyed reading their work. The residents also spent time working together to create two audio-visual guides to Where the Wild Ladies Are, which are available for free for use by schools and adult book clubs and community groups. For those who feel inspired, the schools resource features a creative activity based on the Telling Japanese Ghost Stories Workshop. Both resources can be found on the Queen's Translation Exchange website here.
The Queen's Translation Exchange is very grateful to the Great Britain Sasakawa Foundation, the Daiwa Foundation, The Queen's College, Oxford, the Stephen Spender Trust, and TORCH, whose generous support made Polly Barton and Aoko Matsuda's joint residency possible. We are also grateful to Daunt Books, the Taylor Library, Pembroke College, OCCT, and St Anne's College for hosting events during the joint residency. We would like to thank the amazing translation residents – Polly Barton and Aoko Matsuda – for delivering such an inspiring and engaging programme of translation-related events. We hope we can welcome you back to Oxford soon!
The Queen's College Translation Exchange (QTE) is an outreach and research centre based at The Queen's College in Oxford, which seeks to promote translation and international literary culture by providing shared literary and multilingual experiences for people of all ages and backgrounds. To find out more about the Queen's Translation Exchange and our upcoming events and activities, visit our webpage here or join our mailing list here.