The College takes active steps to reduce the provision of foods that are the highest contributors of greenhouse gases, balancing this objective against the primary catering objectives of providing healthy and high-quality food within necessary budget constraints. The College has therefore pledged to source foods locally to reduce transport miles, always provide plant-based food options and increase the proportions of plant-based food in the overall provision, and reduce food waste.
The College kitchen, opened in 2010, was designed to be as environmentally friendly as possible and, as a front runner in Oxford, is often used as an example of how to be more energy efficient.
All of our refrigeration is from Danish company Gram who only use hydrocarbon gas, which has no negative effect on the ozone layer. Their refrigeration has been voted the most energy efficient in the EU. We do not have any regular gas in the kitchen, which means we save money and we need less in the way of extraction and ventilation, thus saving more energy too.  Our ventilated ceiling was a new concept when it was fitted; it cleans the air using a variety of methods, including ultra-violet light, and the air extracted from the kitchen has the grease and heat in turn extracted by the ceiling. Our ceiling was the third of its kind to be fitted in England, the other two being in the House of Lords and Lincoln's Inn. 
Our cooking suite is made by a Swiss company called Elro who are market leaders on energy conservation and quality. Our hobs are all induction hobs and only use energy when a pan is actually on the hob. This is estimated to save approximately 30% on energy costs and it also means that the kitchen is a lot cooler than a standard catering kitchen so we use less energy cooling the kitchen down. It also makes the kitchen a much nicer environment in which to work. Our dishwasher is made by Meiko and uses the least water of any dishwasher on the market; it also has a heat exchanger which saves on energy.
The College participates actively in Foodquad, a food and beverage procurement scheme set up by a consortium of Oxford colleges. This enables us to pursue a target of 100% reusable or recyclable packaging by 2023 and 70% fresh meat, dairy and vegetables from regenerative agriculture sources by 2030. Furthermore Foodquad has committed to reaching Climate Net Zero greenhouse gas emissions by 2030.
Dining Right
Dining Right was a programme of meals and discussions featuring innovative guest chefs that formed part of a wider College initiative to explore the College's food systems. This initiative, Sustainable Food at Queen's, is considering four separate recommendations from the College's Governing Body. The first recommendation is that the College investigate ways in which it can purchase and prepare food which consists of increasing consumption of plant-based foods and substantially reducing consumption of animal source foods.
The second recommendation is that the College seek to purchase a diverse range of nutritious foods from biodiversity-enhancing food production systems. The third recommendation is that the College consider purchasing sustainably produced and harvested food and the fourth recommendation is that the College aim to cut its food waste as much as possible.
In the academic year 2021-22, the College was host to three incredible guest chefs, each bringing their own particular expertise and passion to the College kitchen: Asma Khan, Chantelle Nicholson, and Douglas McMaster.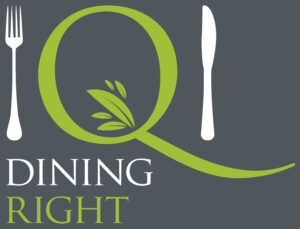 Fairtrade accreditation
In November 2017, the College's Governing Body agreed to use Fairtrade products wherever possible, and to seek accreditation from the Fairtrade Foundation. The College became Fairtrade accredited in 2018. In order to demonstrate and continue our Fairtrade commitment, where possible, the College will make Fairtrade products available, serve Fairtrade products at College meetings and events, and host events to educate members of College about Fairtrade.