As well as the College's Carbon Committee, the JCR and MCR have Environment reps and all members of the College community are encouraged to consider ways to minimise their carbon footprints. We need everyone to engage with our sustainable initiatives in order to make a difference.
Room thermometers
The College has put thermometers in every College room to encourage occupants to put on extra layers before turning up their heating.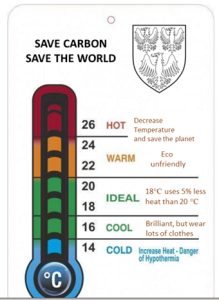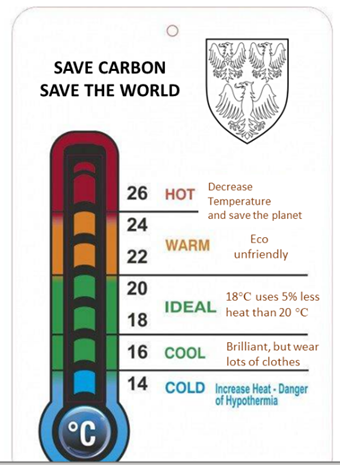 Energy-saving tips
Posters with energy saving tips have been placed in strategic locations.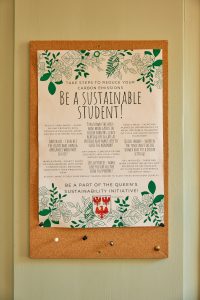 Awareness
In Hilary Term 2023, we shared a mini-campaign on Instagram to inform our students about the different areas where the College is working to be more sustainable.
Green Impact
Green Impact is a nationwide sustainability and social responsibility engagement and reward scheme. Teams of staff from any department, building or college across the University of Oxford can take part. In 2018, the College was delighted to be awarded Gold in its first year of participating in Green Impact. We also won the highly commended best newcomer award.
Any student can get involved with Green Impact. We work on a number of different areas to improve the College's green credentials: biodiversity and community, catering and events, embedding and communication, energy, grounds, procurement, travel, waste and recycling, and water.