Welcome back to the Creative Translation Digest from the Stephen Spender Trust and the Queen's Translation Exchange.
After a busy start to the year, we're delighted to be able to share some exciting news with you. The Stephen Spender Trust has been awarded the prestigious Threlford Cup by the Chartered Institute of Linguists, "the world's greatest trophy for fostering the study of languages", which was first awarded in 1935. And as one Prize closes, another opens: The Anthea Bell Prize for Young Translators closed at the start of April, with results to be announced very soon, whilst the Stephen Spender Prize opens for submissions on the 12th May. Find out about the Prize and more in this newsletter.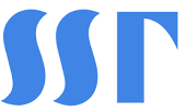 Stephen Spender Prize 2023 opening for entries 12th May!
We're delighted to inform you that the 2023 Stephen Spender Prize for poetry in translation will open for entries on Friday 12th May. The deadline for submissions will be midnight (UK time) on Friday 14th July. This year's prize sees a host of exciting changes, to make it easier than ever for you and your students to participate.
All-new categories for 2023
Dedicated strand for Schools
Following close consultation with teachers, this year we are thrilled to announce a new strand of the Stephen Spender Prize especially designed for teachers submitting entries on behalf of pupils. Open to all schools in the UK and Ireland as well as British Schools Overseas, the Schools Laureate Prize features additional age categories from KS1-5, including a new category for primary pupils; a range of new commentary formats to enable pupils to showcase their different creative skills; and an expanded selection of suggested poems that will ultimately cover dozens of languages.
If your students would like to submit their own entries to the prize, they can also still enter individually by submitting to our new-look Individual Youth Entry strand. Both strands will be judged by world slam poetry champion Keith Jarrett. Watch his video message to students on the SST YouTube channel: https://youtu.be/CVyQkf-jNtQ
Ukrainian Spotlight
Alongside the multilingual schools and individual youth strands, in 2023 we are celebrating poetry from Ukraine with the Ukrainian Spotlight prize. The Spotlight will be judged by Ukrainian-American poet and translator Nina Murray, who has recorded a special introduction for entrants here: https://youtu.be/r2Gia2TL9h0
Free translation competition for Teachers
We are encouraging teachers to try their hand at poetry translation with our new, free-to-enter Teacher Laureate Prize, open to all teachers at schools that have entered students for the 2023 Schools Laureate or Spotlight strands. We will also continue to award Outstanding Teacher Commendations to teachers and/or language departments who show exceptional engagement with the Prize.
Stephen Spender Prize teacher drop-in sessions
To answer any queries you might have about the prize, throughout the prize window the Stephen Spender Trust team is organising a series of informal Zoom drop-in sessions for teachers. The first of these will be on Tuesday 16th May from 4pm to 4.45pm, followed by fortnightly drop-ins at the same time on 23rd May, 6th June, 20th June and 4th July.
The Zoom link for the first session is: https://us02web.zoom.us/j/86177152113?pwd=WlM4N0ZpM1RVY3B6QUJzeDJWd2sxUT09.
The links for the remaining sessions will be shared in our upcoming prize mailings to registered teachers. If you haven't signed up already, there's still time to register here to receive classroom inspiration and activity ideas throughout the submissions period.
Inside poetry translation with the 2022 Stephen Spender Prize winners: QTE blog interviews
As inspiration for budding 2023 entrants, the QTE team has published a fascinating series of blog interviews with the winners and commendees of last year's prize. All of the interviews can be found on the blog homepage here.
Considering entering the Prize for the first time? Read an interview with a First-time Entrant commendee, Lupe Núñez-Fernández ! 
Resources
Do you want to get more students reading and reading widely? Browse QTE's DIY guide to setting up an International Book Club in your school, including eight recommendations, reading notes and advice.
An English or Spanish teacher looking for more creative translation activities for your pupils? QTE has published an open access creative translation resource from Spanish for teachers and students, perfect for an end of term activity! 
Featured News
Stephen Spender Trust awarded the Threlford Cup for 'fostering the study of languages'.
The Stephen Spender Trust has been awarded the Threlford Cup by the Chartered Institute of Linguists! Read an interview with Dr Charlotte Ryland about the importance of SST's work and the response from the community.
Think Like a Linguist programme launched in Rochdale
A pioneering new languages outreach programme, harnessing the knowledge of expert educators at two of the world's leading universities, aims to change how students think about language learning, starting in Rochdale. Find out more about Think Like a Linguist, run by QTE, SST, Languages departments at Oxford and Cambridge, and Hollingworth Academy in Rochdale.
Other Opportunities
Get your pupils excited about the Stephen Spender Prize with a poetry translation workshop led by a professional translator. During the workshop, pupils will produce translations they can use to enter to the competition. Available in 11 different languages, including Ukrainian — our 2023 Spotlight language.
Thank you for working with us to make language-learning more creative, authentic, inclusive and sustainable. Please get in touch with any questions or if you would like to get involved.